I'm getting my hair dyed soon and I'm trying to decide what color to do. I've decided to do magenta, lavender or turquoise but I can't decide witch. For a couple hours I've decided I'm doing magenta all around the ends then suddenly I'm like someone else at school has magenta I want light turquoise streaks. I'm so exited! I spent all day yesterday finding pictures of people with colorful hair for ideas and here they are...
You just can't have a collection of
colorfully
haired
people without gaga!
This is a
wonderful
outfit minus the glasses.
I put some pop cans in my hair like this last night.
I didn't notice that this hair style was green when she wore it at the
VMAs
, I thought it was blue.
I want to bleach all my hair and dye the ends but my mom won't let me. I
haven't
asked
her but I know she won't let me so why bother?
This is what I meant by
magenta
around the ends. I really like this but like I
said
someone else at school at the same table has
magenta
and so dose Abby Lee in the picture and I want to be unique.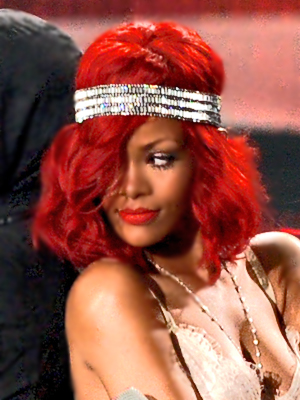 My mom won't
let
me dye it all :( . I also cant do a rainbow of mint green,
Cotton
candy pink, lavender, pastel yellow and light
turquoise
:( .
Hi
Tavi
.
Random picture of
pink haired

modle
, Lady gaga
pictures
,
chanel

couture spring 2010
,
Proenza
schouler
spring 2010, Abby Lee
Kershaw
,
Rianna
,
Giles spring 2010
And
Tavi
.
Now some more stuff:
look at that hair. It is
unbelievable
! So pretty. It reminds me of
Voyage
for some reason.
I like her glittery eyebrows. She looks so perfect.
It's a who!
Cute doggy.
With this hair you don't need pets or zoo's. They also can't bite or run away.
This is EXTRAORDINARY! It is also really
beautiful
, look at it!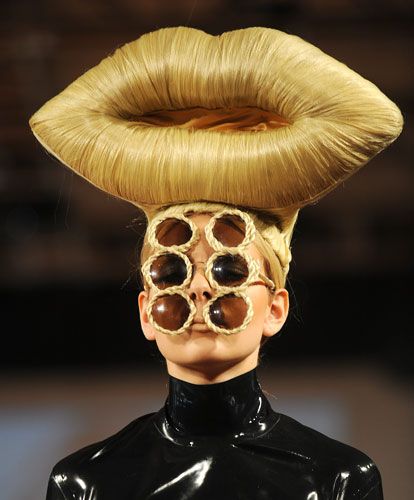 Bye bye!